Central Florida SC develops young athletes on and off the field, through the game of soccer. Central Florida SC's goal is to meet each player where they are in their development and help them achieve the next level – to realize their individual potential.
In our Developmental Program, we look to introduce new players to our favorite game. Training is 2 times weekly, on Mondays & Wednesdays, with Friday night games. The focus of this program is to develop the technical fundamentals of the game and introduce beginning players to the basics of soccer tactics and strategy. Keeping soccer fun and promoting the team game, while developing fundamental skills is the primary purpose of our developmental league. All games are small sided – 4v4 with no goal keepers & 5v5 with goalkeepers. Almost equal time is spent on games relative to training. Our goal is to get your child to gain some independence and eventually transition into our Bridge Program, Competitive Program or Academy Program.
Program Dates: Early February – Mid April (Spring 2024 Season).
Development Program fields centrally located at the Northwest Recreation Complex
Note: This is NOT a Recreational Program. The objective is to teach the kids the game of soccer which requires attending sessions & games on a consistent & punctual basis. Please DO NOT Register if you are unable to make training sessions/games as scheduled. Thank you!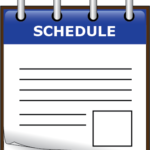 Developmental Schedule
Program Benefits
Safe environment built to teach the game in a less competitive atmosphere.

Administered by professionally licensed club coaches.

Developing a solid foundation and learning the fundamentals of the game.

Stressing the FUN of soccer, while learning how to train.
Program Structure
Training Sessions on Mondays & Wednesdays.

U6 – U8: 2 weekly training sessions plus Friday night game.

4v4 small-sided games with no goal keeper.

U9 – U15: 2 weekly training sessions plus Friday night game.

5v5 small-sided games with goal keeper.

All age groups play 10-week season.

2 Weeks of training prior to games.

Then training plus Friday night games.
Program Fees – per season
U6 – U15:

$195 Registration Fee by January 15, 2023
$245 after January 15, 2023

$36 Uniform – Ordered directly from vendor by participants. (shipping & taxes additional)
Registration Deadline is January 28 , 2023
Fees Include:
Weekly training sessions (2).

Weekly Friday night game.

Training T-Shirt (2).

Coaching Fees.

Field Rental Fees.
Payment Plans Available
Training Week - 6:00PM
Game Day - 6:00PM
Week 1
February 5 & 7
Monday & Wednesday
February 9 - No Game
Friday
Week 2
February 12 & 14
Monday & Wednesday
February 16 - No Game
Friday
Week 3
February 19 & 21
Monday & Wednesday
February 23 - Game 1
Friday
Week 4
February 26 & 28
Monday & Wednesday
March 1 - Game 2
Friday
Week 5
March 4 & 6
Monday & Wednesday
March 8 - Game 3
Friday
Week 6
March 11 & 13
Monday & Wednesday
March 15 - Game 4
Friday
Week 7
March 18 & 20
Spring Break - Off
March 22
Spring Break - Off
Week 8
March 25 & 27
Monday & Wednesday
March 29 - Game 5
Friday
Week 9
April 1 & 3
Monday & Wednesday
April 5 - Game 6
Friday
Week 10
April 8 & 10
Monday & Wednesday
April 12 - Game 7
Friday
Week 11
April 15 & 17
Monday & Wednesday
April 19 - Game 8
Friday