Central Florida SC develops young athletes on and off the field, through the game of soccer.  Central Florida SC's goal is to meet each player where they are in their development and help them achieve the next level – to realize their individual potential.
In our Developmental Program, we look to introduce new players to our favorite game.  Training is 1-2 times weekly, depending on age group, with Friday night games.  The focus of this program is to develop the technical fundamentals of the game and introduce beginning players to the basics of soccer tactics and strategy.  Keeping soccer fun and promoting the team game, while developing fundamental skills is the primary purpose of our developmental league.  All games are small sided – 4v4 with no goal keepers & 5v5 with goalkeepers.  Almost equal time is spent on games relative to training. Our goal is to get your child to gain some independence and eventually transition into our Competitive Program or Academy Program.
Program Dates: Late August – Mid November (Fall 2021 Season).
Development Program fields centrally located at the Apopka Athletic Complex – directly behind Apopka High School.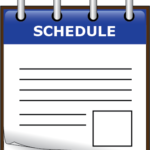 Developmental Schedule
Program Benefits
Safe environment built to teach the game in a less competitive atmosphere.

Administered by professionally licensed club coaches.

Developing a solid foundation and learning the fundamentals of the game.

Stressing the FUN of soccer, while learning how to train.
Program Structure
U5 – U7:  1 weekly training session plus Friday night game.

4v4 small-sided games with no goal keeper.

U8 – U9:  1 weekly training session plus Friday night game.

5v5 small-sided games with goal keeper.

U10 – U12:  2 weekly training sessions plus Friday night game.

5v5 small-sided games with goal keeper.

All age groups play 10-week season.

2 weeks training prior to 8 week game season.
Program Fees – per season
U5 – U9:      $185
U10 – U12:  $199
Registration Deadline is JULY 31, 2021
Fees Include:
Weekly training sessions (1-2 sessions).

Weekly Friday night game.

Referee fees.

Uniforms – Jersey, Shorts, Socks.
| | | |
| --- | --- | --- |
| | Training Week | Game Day |
| Week 1 | August 23 - August 26 | August 27 - No Games |
| Week 2 | August 30 - September 2 | September 3 - No Games |
| Week 3 | September 6 - September 9 | September 10 - Game 1 |
| Week 4 | September 13 - September 16 | September 17 - Game 2 |
| Week 5 | September 20 - September 23 | September 24 - Game 3 |
| Week 6 | September 27 - September 30 | October 1 - Game 4 |
| Week 7 | October 4 - October 7 | October 8 - No Games. Columbus Day Weekend |
| Week 8 | October 11 - October 14 | October 15 - Game 5 |
| Week 9 | October 18 - October 21 | October 22 - Game 6 |
| Week 10 | October 25 - October 28 | October 29 - Game 7 |
| Week 11 | November 1 - November 4 | November 5 - Game 8 |
| Week 12 | November 8 - November 11... Rainout/Makeup if Necessary | November 12 - Makeup Games if Necessary |