Join us December 9 & 10, 2023 for the Orlando Winter Cup. A great way to cap off the Fall season with an Indoor Futsal Tournament. Open to EVERYONE – Clubs, Teams, Coaches & Parents can register a team. Boys Division, Girls Division & Coed Division.
Tournament Schedule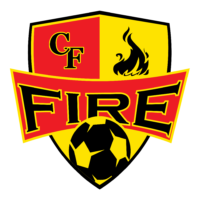 5v5 Futsal Benefits
Small-sided games produce more touches on the ball.

Speed of Play – Smaller spaces and more pressure demand quicker decisions.

Improves Soccer IQ – Taking in more information, reading the game, making good decisions.

Encourages creativity on and off the ball as well as more one-on-one situations.
Tournament Structure
​Small-sided 5v5 format including goalkeeper (GK).

3 Game minimum guarantee.

Played at the Well Activity Center in Apopka.

3 Indoor Futsal Courts.

Maximum roster – 10 players.

Open to EVERYONE – Clubs, teams, coaches & parents can register a team.

Experienced referees – 2 per match.
Tournament Fees
Age groups:

Boys: 2013/2014, 2011/2012, 2009/2010

Girls: 2011/2012, 2009/2010

Coed – 2015/2016

Registration prior to November 10, 2023 – $599/Team.

$5/per person event entry pass for spectators. Must be purchased in advance online CLICK HERE

Registration after November 10, 2023 – $675/Team.

Registration CLOSES November 25, 2023.
Fees Include:
Facility Rental.

Referee Fees.

Trophy & Medals – Champions & Finalists.

Staff & Insurance.